About Megagried System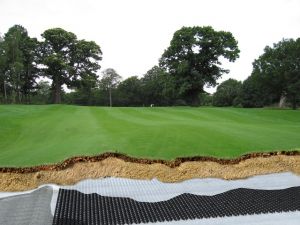 3D stabilisation of the basis
Combined Megagried systems converge short-term and long-term vertical loads into horizontal loads. This reinforcement capacity of the system allows to stabilise the foundation and protect it from any local subsidence.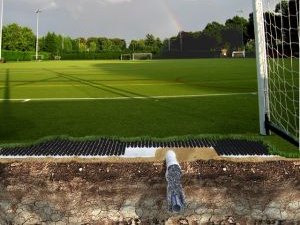 High water permeability
The drainage system with a Megagried grid has a low compression rate. Therefore, the heavy loads of the soil pressure and compaction do not reduce the original thickness of the layer and, correspondingly, its permeability. This is a significant advantage of the Megagried system under high pressure compared to other options.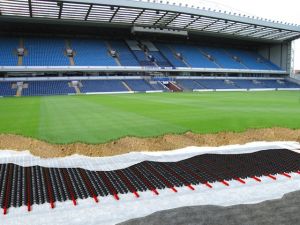 Universal product for surface heating and cooling systems
In addition to stabilising the basis, the grid also holds heating and cooling pipelines with an outer diameter of 20 mm. The distance between the pipes can vary with a pitch of 50 mm.
Advantages of Megagried System
The quick-removable module system is used to make:
protective covers of natural and artificial lawns;
surface drainage systems for football fields;
finishing for multi-purpose playgrounds.
The system both prevents erosion and forms an air layer to quickly remove water from the surface of football fields or other flat sport structures even in the case of heavy rain. The amount of rainwater removal is limited only by the permeability of the artificial grass.
In the course of the designing, the construction technology of the foundation of the football field is also taken into account. According to the FIFA requirements, granite gravel of sizes М1000–М1400 shall be used.
Comparing the cost analysis of the football foundation construction using the Megagried system and that of the standard 45 cm thick gravel basis, as well as the analysis of duration of the construction, shows that the Megagried-based solution is the best for both criteria. The field foundations using Megagried are built 15–20 days faster than when gravel basis is used.
Make an order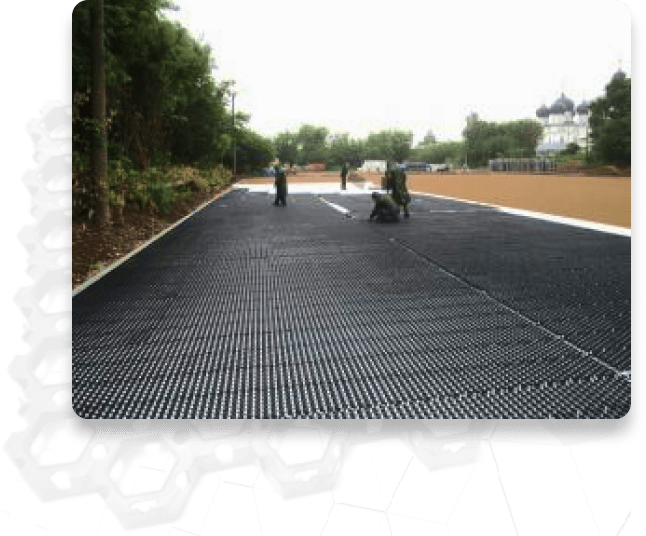 Contacts
Make an order
We hope to share the dreams and aspirations of people from all levels of society, grow together, and realise these dreams.
Fill in the form and we will offer the best solution for your delivery.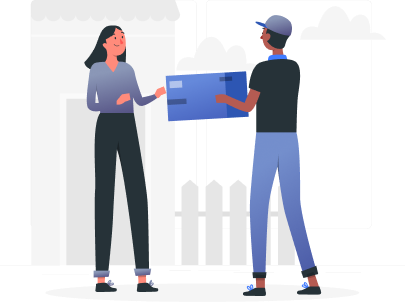 Location
Address
Osmussaare tn 8 13811 Tallinn Estonia
Phone
Email
Working hours
Monday-Friday:
9:00 - 17:00